The La Conner Sunrise Food Bank is run by volunteers, including the Director who has the time-critical and very important job of ordering and tracking all food-related activities.
Approximately 30 volunteers participate in the weekly set up, on-site or home food delivery, clean-up, and financial aspects of keeping the food bank running.
Thank you all volunteers. Your precious time and hard work are appreciated by all!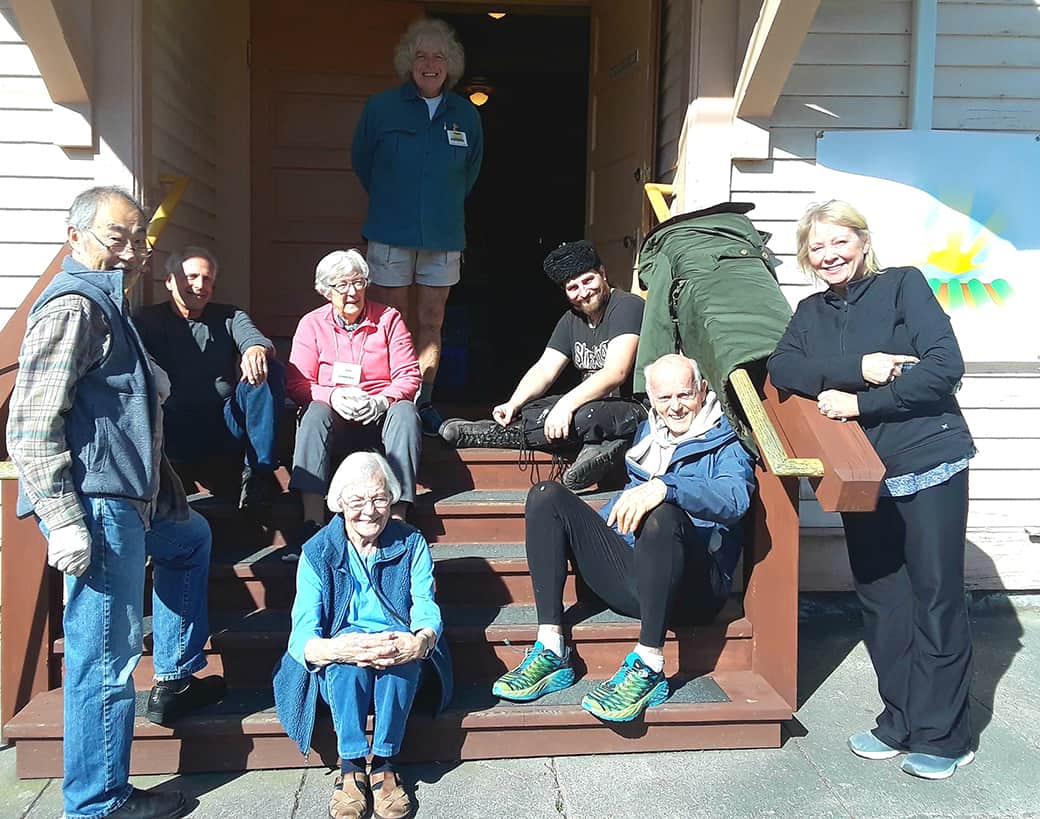 Volunteer today – your time is a valuable commodity
Volunteers are vital to keeping the La Conner Sunrise Food Bank operational. Whether you volunteer once a week, once a month or whenever your schedule permits, your time makes a great contribution.
There are always volunteer opportunities available – you can help sort, pack, deliver and distribute food weekly at our client-serving location at 602 S 3rd Street in La Conner, WA.
If you've never volunteered for us, please fill out a Volunteer Application form and bring it to the food bank on Monday's between 10:30 and 11:30 am to discuss opportunities. Feel free to call 360-488-3878 for additional information.
Not everyone has the time to volunteer, what about hosting a food drive?
You can host a food drive at your work, school, with your local troop, neighborhood, or church. Food drives are a great way to engage people of all ages to help our community. Some food drive ideas are:
General canned goods drive
General hygiene items drive
Holiday-themed food drive
We can supply you with barrels, a sign, and a list of needed items. And, we will also help promote your food drive on the La Conner Sunrise Food Bank's Facebook page.
Call 360-488-3878 for more information